New Upstairs Showroom!!!
13th Apr 2022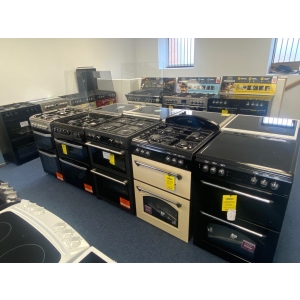 Our new upstairs 'Built-in & Cooking' appliance showroom is now finished!

This extra space has enabled us to display an extra 50 appliances!

We have a great selection of cookers /ovens / hobs / range cookers and built in refrigeration for you to choose from!

Why not call down and take a look..



David Wood Domestic Appliances
News Archive
Latest News
New Upstairs Showroom!!!
Our new upstairs 'Built-in & Cooking' appliance showroom is now...... Read more
North Wales Delivery Day Out
This past week we gave our new Citroen delivery van a run out to the...... Read more
New Van Now Signwritten & In Action
We have added a new van to our delivery team!!

Our new Mercedes...... Read more